anatomy
This is a 1 day certification course brought to you by the SwissPilates Institute.
The course is conducted by Patricia Duchaussoy (30 yrs experience in Body Movement Education).
For teachers to deepen their knowledge and for students to understand more about their body and their postural issues.
In this 6 hours workshop, you'll learn the key aspects of:
Pilates Anatomy
Biomechanics
Postural Analysis
1 day course
Saturday 6th April 2019
at 11.30 am. – 18.00 pm. 
including a lunch break.
Coffee or tea will be provided..
Course contents
anatomical terminology

the spine

the pelvic girdle

the rotator cuff

b

ony landmarks

postural analysis

postural scenarios

how to program an exercise routine based on anatomical assessment
This course gives you the perfect basis for continuing with any of the Pilates Instructor Trainings by Swiss Pilates Institute.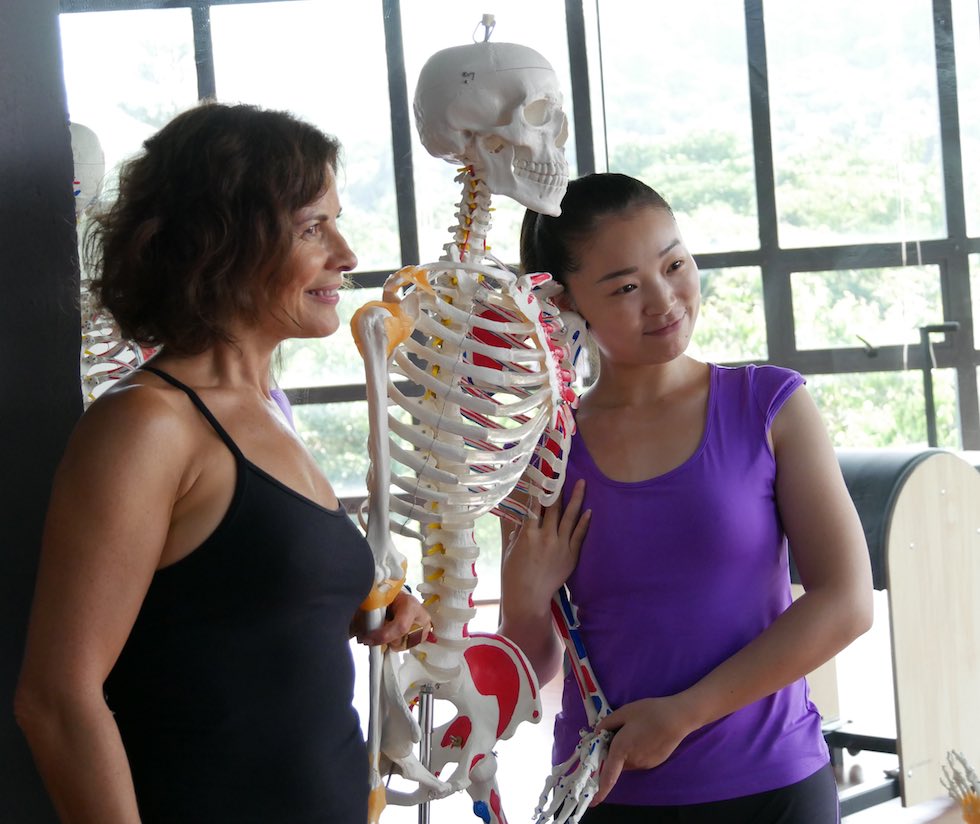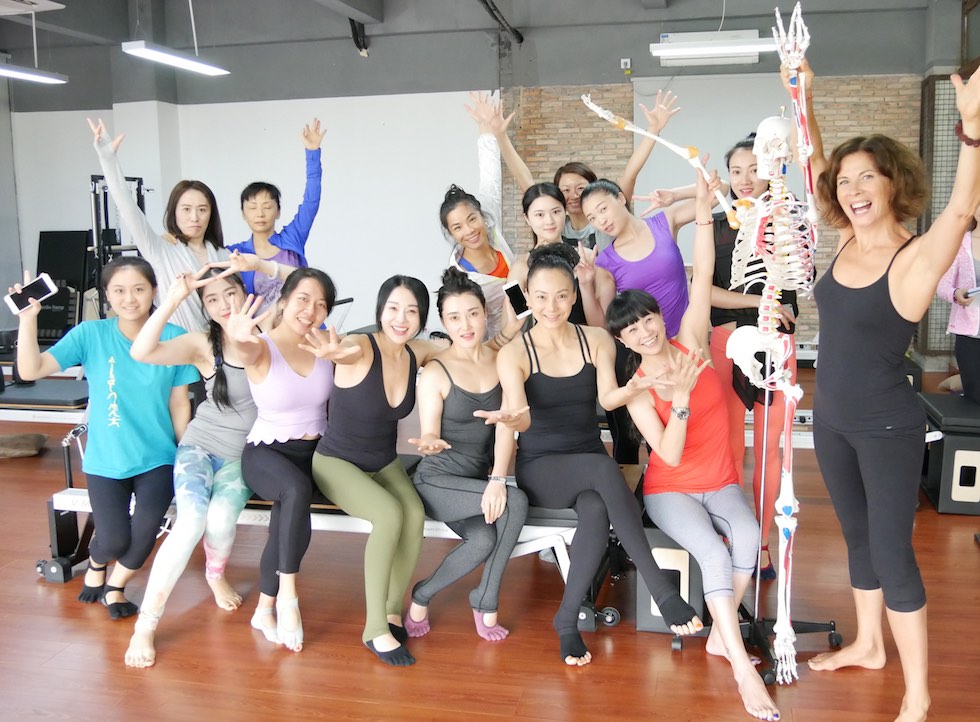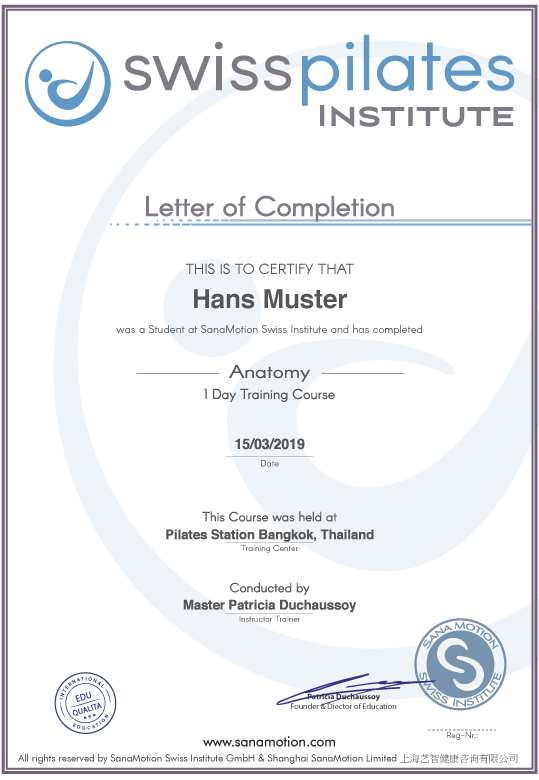 Register Online
100% reservation guarantee with online registration and secure payment.
Register Now
Patricia Duchaussoy
Co-Founder of Swiss Pilates Institute
Creator of the Body Fly® Method
Co-Founder of Body Fly International Academy
A professional dancer since over 30 years, Pilates Senior Master Instructor and the Creator of the BodyFly® Method, Patricia is a pioneer in the field of body movement.
She is well known for her abundant experience and unstopped passion in body movement, a very focused teaching manner together with her high commitment to precision and quality.
Patricia was the first person to bring Pilates to Bangkok citizens in 2001. In her renowned and very successful Studio "The Pilates Station", she has helped thousands of people to condition their body, improve their posture and rehabilitate from injuries.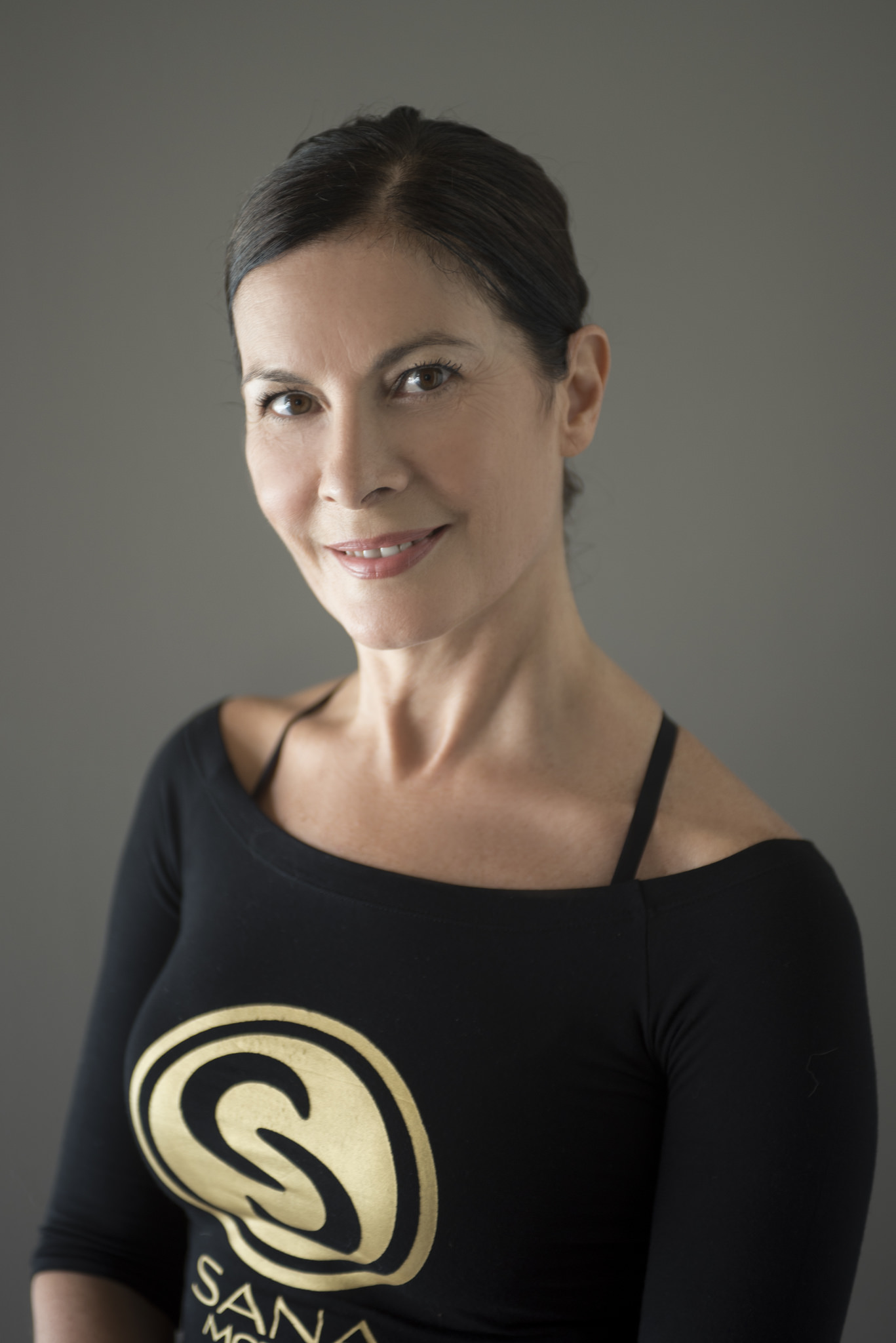 BIOGRAPHY
Patricia was a professional dancer in Paris and London in the 1980ies. 
In 1991, Patricia had an accident and her career as performing dancer suddenly got in jeopardy. It was important to recover as fast as possible. She was advised to see a person named Alan Herdman, a leading Pilates practitioner in the UK at that time. Patricia was instantly inspired by the Pilates method. She decided to attend one of the first certification courses of Romana's Pilates program in Paris.
After that, Patricia expanded her knowledge through continued education with Ron Fletcher (Pilates elder), Eric Franklin and Portia Page.
In addition to her certification from Romana's classical Pilates, Patricia also certified fully from all the courses with the contemporary STOTT method.
In 2001, Patricia was the first person to introduce Pilates classes in Bangkok. She opened Bangkok's first Pilates facility, the "Pilates & Dance Studio" that became later  "The Pilates Station".
Between 2006 and 2011, Patricia hosted Bangkok's first STOTT Pilates Instructor Trainings at the Pilates Station. 
In 2009, Patricia was inspired to create a new exercise method that she called YogaFly, combining Aerial Dance, Pilates and Yoga. Based on her professional knowledge, Patricia created a unique training curriculum called BodyFly® which is today's widely used standard practice for teaching all sorts of "aerial yoga". 
In 2012, the Swiss Pilates Institute was founded with Patricia as director of education. The Institute's purpose is to make professional training more accessible to the public and to promote outstanding instructors. Patricia has provided major contributions to define SPI's teaching philosophy based on Care, Skill and Precision, which she believes are the keys in taking students from good foundation to excellency.
Register Online
100% reservation guarantee with online registration and secure payment.
Register Now